What did you like about the VoluntEars programme?
"I really liked the balance of the volunteer work and the opportunity to see Sri Lanka. Also the flexibility of the schedule which allowed us to fit in things like the Pera Hera."
What did you learn?
"I learnt so much about the Sri Lankan people and their culture. This was enhanced by Tharaka, VoluntEars staff and our wonderful Sri Lankan family who offered us a valuable insight into Sri Lankan life. I also learnt a lot about myself and my sister – that we are much braver than I thought."
How do you think you benefitted from the experience?
"The trip really improved my confidence. I did a lot of things on the trip that I initially felt anxious about, and being able not only do these things, but enjoy them, has really been a turning point for me. I really want to push myself to travel more and do more volunteering. I really felt stuck in a rut before going to Sri Lanka and now I feel more positive and want to stop limiting myself in terms of what I believe I can and can't do."
What was your funniest or most memorable experience?
"There were so many funny memories!! My most memorable experience was the Pera Hera though… I have never seen anything like it, I felt like I was in another world."
What did VoluntEars do well?
"I would say that every step from when we met Richard Clowes (VoluntEars Director) at Deaf Club, to booking, the pre-trip meeting, arriving in Sri Lanka… it was all very organised and we were well supported by VoluntEars. This was very important to my Sister and I because we were a bag of nerves! There was a fantastic variety of activities planned for us: from the elephants, the temple, cooking class, street art gallery, beach and pool… there really was something for everyone and I found that the things that perhaps I wouldn't have chosen to do, I ended up enjoying the most! Again, the experience of Sri Lankan culture was one of the best things about the trip, I really felt we were getting an insight into the culture and way of life."

"I had the opportunity to help fellow D/deaf people"
Tom Gerrard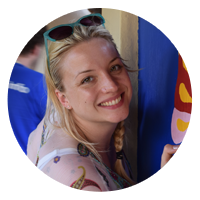 "The best thing I've done in years"
Blanche Coy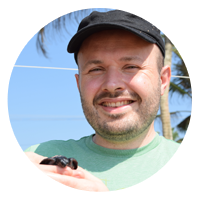 "Valuable, memorable, fun, productive, amazing!" 
David Hutchinson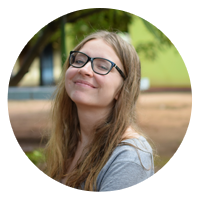 "A specialised organisation that guarantees the right support - all my worries vanished"
Karolina Pakenaite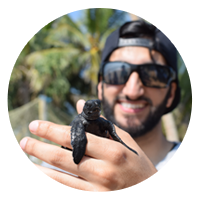 "Working with turtles was the best thing!"
Omar Mahmood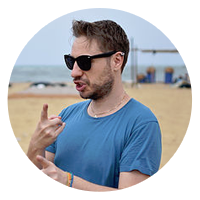 "Enlightening, rewarding, motivating, amazing"
Keegan Hall-Browne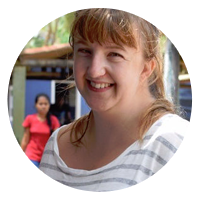 "I grew in confidence and enjoyed helping people"
Jodie Winter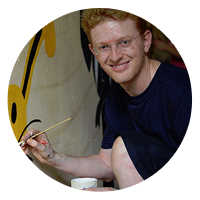 "I really enjoyed designing and painting the wall mural in one of the classrooms. It was a fantastic experience."
Stephan Pretorius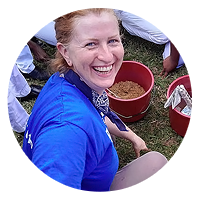 "An enriching and fulfilling experience with an opportunity to embrace Sri Lanka's way of life and culture"
Katherine O'Grady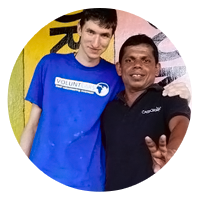 "It's changed my way of thinking and seeing things. Join today because it's brilliant! It's a once in a lifetime opportunity"
Ashley Hill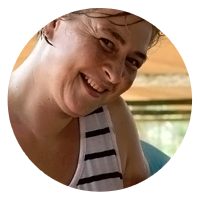 "There was an equal balance of work, group activities and sightseeing"
Clair Murray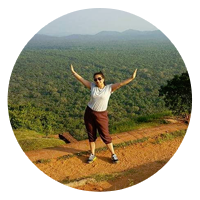 "I knew this was a perfect opportunity"
Saira Shabbir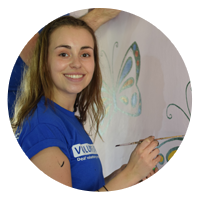 "I made new friends and was able to use my sign language skills"
Stephanie Denison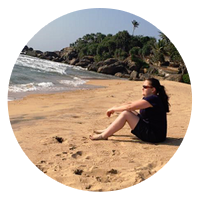 "I can't fault VoluntEars - they run everything smoothly from beginning to end"
Kimberley Bruce