A tropical island paradise, Sri Lanka has been labelled 'The Pearl of the Indian Ocean'. It's famous for 1,600 km of unspoilt golden beaches, friendly local people and delicious food. It's a stunning island filled with ancient cities, mountains and more than it's fair share of wildlife sanctuaries where you can see wild elephants and leopards.
It makes a fantastic location to volunteer in a school for D/deaf children where your time and effort is warmly received. We partner with several Deaf schools near some of Sri Lanka's most vibrant towns.
You'll never be bored during your time off as we help you discover ancient Buddhist culture, temples and ruined cities, see wonderful wildlife, work with sea turtles and sample delicious spicy dishes on an unforgettable trip to stunning Sri Lanka!
Next trip:
Sunday 19th July to Saturday 1st August 2020
Contact us now for information or click here to book your place.
 Trip Highlights
Volunteer on a tropical island paradise!
Work with sea turtles
Learn Sri Lankan sign language
Support a Sri Lankan Deaf school
Relax on unspoilt sandy beaches
Explore Temple of the Tooth in Kandy
Try your hand at cooking local food
Daily work & activities
You will work at one of our partner Deaf schools not far from the capital city of Colombo.
Mornings (around half your time) will be spent doing practical hands-on renovation work, for example painting murals, refurbishing classrooms or dormitories, renovating a playground.
Afternoons are spent doing cultural and social activities such as fun educational games with local D/deaf students, learning to cook tasty curries and doing a Sri Lankan sign language class, visiting local markets, beaches and ancient Buddhist & Hindu temples. There will also be some time to relax!
Food
3 meals a day served at our accommodation or in local restaurants
Accommodation
Either in a private rented house or local hotel with other volunteers and staff
BSL Communicator on every trip
Trip leader from our UK office
Airport transfers on arrival and departure
All local transport; not flights
We have a private air-conditioned mini-bus for the whole trip
Social and cultural activities
Local sign language class, cooking class, visits to local markets, temples, beaches and a tea factory in the mountains
Weekend trips
Sea turtle conservation project 1 day and visit Temple of the Tooth in Kandy
Comprehensive orientation in Sri Lanka
Pre-trip meeting in Sussex, UK
Meet other volunteers and our staff before your trip
Certificate of completion
References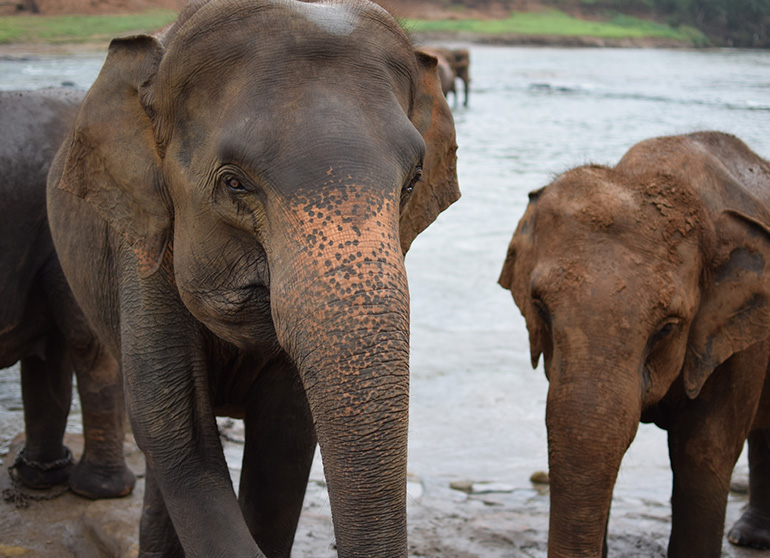 Day 1 - Sunday
Arrive in Sri Lanka!
We will meet you at the airport and drive you to our accommodation. You can unpack, meet the other volunteers and relax. We will do the orientation this evening so you know what to expect over the next 2 weeks.
Day 2 - Monday
Our first day at school!
After breakfast we'll drive to school and meet the Principal who will show us around so you see the differences between Deaf education at home and in Sri Lanka. Then we'll start our renovation work. We normally refurbish school classrooms, dormitories or playgrounds. We'll show you exactly what to do and no previous experience is required.
After lunch we'll visit a local market and discover all the tropical fruits and vegetables. Then you can relax at home!
Day 3 - Tuesday
Renovation work at the school in the morning.
This afternoon we'll learn some local sign language in a Sri Lankan Sign Language class run by a local teacher.
Day 4 - Wednesday
Renovation work at the school in the morning.
This afternoon try your hand at cooking local Sri Lankan food in our cooking class!
Day 5 - Thursday
This morning you will visit one of Colombo's biggest Hindu temples, explore a park in the city centre and admire Colombo's largest street art gallery.
Renovation work at the school in the afternoon.
Day 6 - Friday
Renovation work at the school in the morning.
Educational games and fun activities with the local Sri Lankan D/deaf students in the afternoon.
Day 7 - Saturday
Sea turtles! After breakfast we'll drive down the coast and spend the day working with sea turtles at a local conservation project.
This evening you'll be able to relax on the beach and watch the sunset over the Indian ocean. We'll stay overnight by the beach.
Day 8 - Sunday
Time to relax after a busy week!
After a late breakfast we will head to a swimming pool by the beach where you can enjoy a day off. Read a book, listen to music, update social media, swim in the pool, walk down the beach…up to you!
Day 9 - Monday
Renovation work at the school in the morning.
We'll show you a couple of interesting parts of Colombo and you'll have chance to do some shopping before heading home for dinner.
Day 10 - Tuesday
Renovation work at the school in the morning.
Visit Negombo which is one of Sri Lanka's busiest fishing harbours and wander along the old Dutch canals.
Day 11 - Wednesday
Finish the renovation work at school and present it to the school Principal and students. We hope they like it!
Educational games and fun activities with the local Sri Lankan D/deaf students in the afternoon.
Day 12 - Thursday
Today you're going to come face to face with huge elephants!
We will also drive up to Kandy which is higher up in the mountains and watch a traditional Kandyian dance performance. Tonight we'll stay at a hotel in Kandy.
Day 13 - Friday
Explore the Temple of the Tooth in Kandy. If you're lucky you will get to see a tiny gold casket which is supposed to contain one of the Buddha's teeth.
We'll visit a tea factory – see where our tea comes from and how it's made. Then we'll travel back to our normal accommodation.
Day 14 - Saturday
Our first day at school!
Time for one last breakfast all together before packing up and heading to the airport.
We'll drive you back to the airport and make sure you start your journey home safely. It's been a busy 2 weeks and you won't want to leave but you've got a long flight back to think about all the amazing things you did!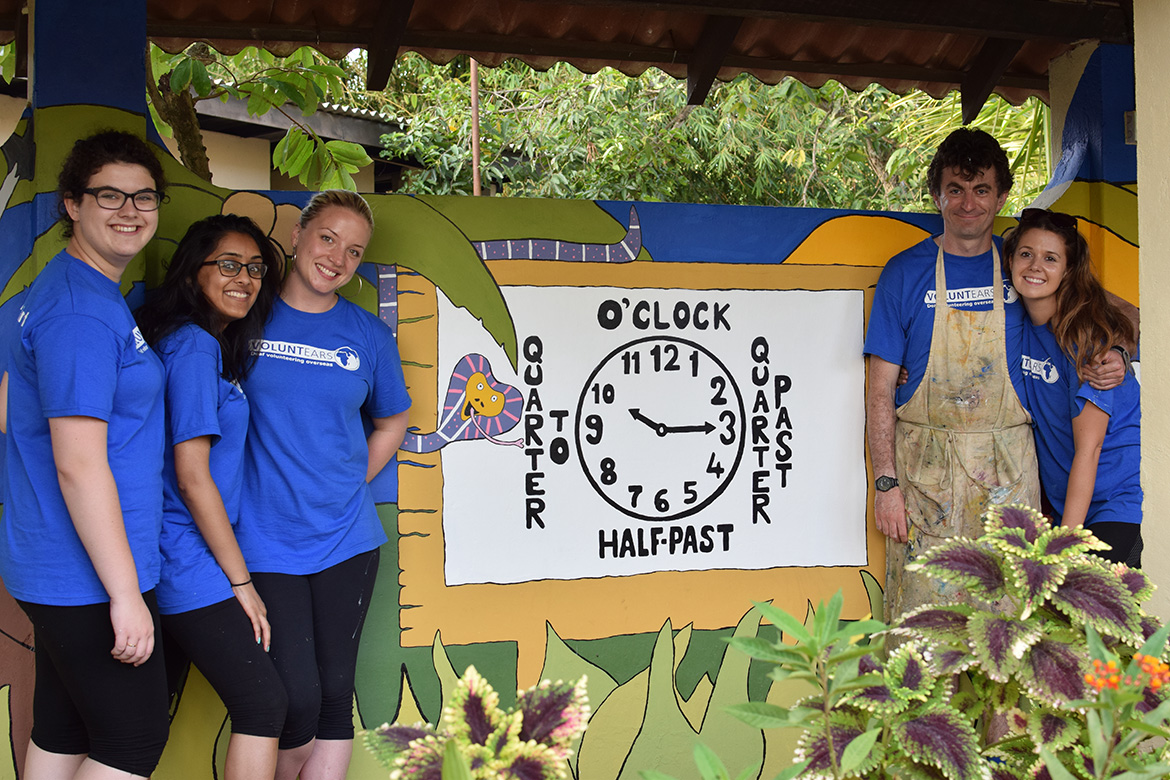 Dates & Prices
2020
Sunday 19th July to Saturday 1st August 
2021
Sunday 18th July to Saturday 31st July
Sunday 19th December to Saturday 1st January (2022)
Price: £1,295
Need help raising money? Check out our Fundraising tips and ideas.
Don't forget our Teaching Add-on
What is it?
VoluntEars Teaching Add-ons enable you to gain classroom-based teaching experience in a local Deaf school after completing a 2 Week Group Trip.
You will work alongside local English-speaking teachers in one of our partner Deaf schools, assisting in classes, helping with vocational training and getting involved with sports.
"It's been great. The people who run VoluntEars trips are really nice and we've done so much I can't even remember it all!"
"Join today because it's brilliant! It's a once in a lifetime opportunity."
Ashley Hill

"I had the opportunity to help fellow D/deaf people"
Tom Gerrard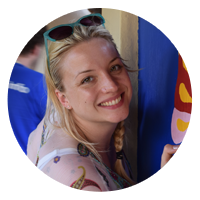 "The best thing I've done in years"
Blanche Coy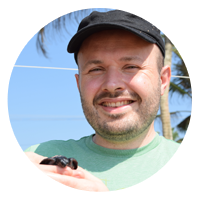 "Valuable, memorable, fun, productive, amazing!" 
David Hutchinson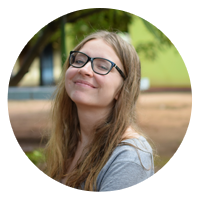 "A specialised organisation that guarantees the right support - all my worries vanished"
Karolina Pakenaite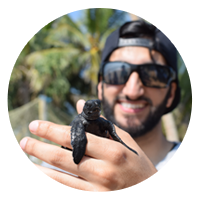 "Working with turtles was the best thing!"
Omar Mahmood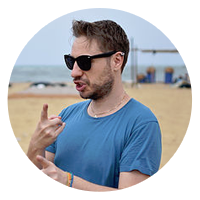 "Enlightening, rewarding, motivating, amazing"
Keegan Hall-Browne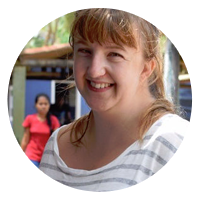 "I grew in confidence and enjoyed helping people"
Jodie Winter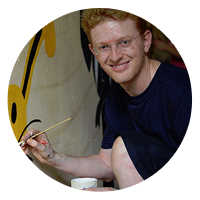 "I really enjoyed designing and painting the wall mural in one of the classrooms. It was a fantastic experience."
Stephan Pretorius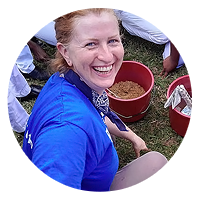 "An enriching and fulfilling experience with an opportunity to embrace Sri Lanka's way of life and culture"
Katherine O'Grady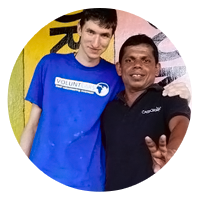 "It's changed my way of thinking and seeing things. Join today because it's brilliant! It's a once in a lifetime opportunity"
Ashley Hill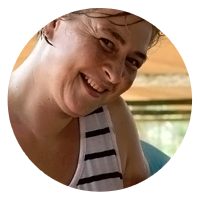 "There was an equal balance of work, group activities and sightseeing"
Clair Murray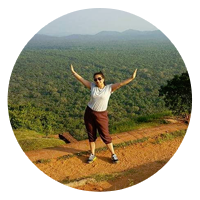 "I knew this was a perfect opportunity"
Saira Shabbir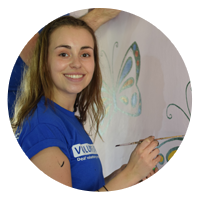 "I made new friends and was able to use my sign language skills"
Stephanie Denison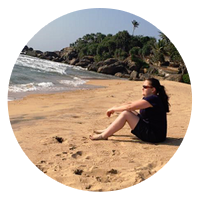 "I can't fault VoluntEars - they run everything smoothly from beginning to end"
Kimberley Bruce