Have you ever taken part in a volunteering experience for members of the D/deaf community?
I've participated in Deaf residential trips as a young leader but nothing like this.
Has the trip inspired you to learn sign language in a different culture?
Absolutely, I feel if my stay was longer (which I wish it was), I would've really immersed myself in the language further.
Was there any particular moment that really stood out to you and made you think about the purpose behind your trip?
Upon arrival, I learnt the [school hostel] accommodation that we were going to be staying in was only just finished after roughly 12 years of building as the school was so poor and they had to rely on the government for extra funds.
Have you made any friends for life? If so, who and why?
I feel like I really bonded with the leaders and I did not consider them to be working, they felt like part of a group.
Was there a specific activity that really pushed your boundaries in terms of skill and confidence?
There was a particular project that I really got into and that was to repaint the building (not very big) where the parents waited to pick up the children and due to the texture of the walls, it took forever and endless layers of paint to finish it to a good standard. I wouldn't say that tested me in terms of skill but definitely tested my resolve and determination to finish it. Needless to say, I think it looked great when we were done with it and definitely gave me a fulfilling feeling.
Did you feel a sense of community working so closely with other members of the D/deaf community?
Absolutely. You can really identify with the D/deaf people there because even though we were from two completely different cultures in different continents, we had our deafness and the things that came with it like sign language, the struggles we may have and ultimately, the friendly smiles polished from a lifetime of communicating through body language that is so universal in the Deaf community!
Did you feel you could connect with the D/deaf children in the local school, despite language barriers?
*See previous question, kinda answers both this one and previous one*
What effect did the trip have on your overall perception on life?
The thing that I really got out of it was that despite cultural differences, people are still quite the same, just a different lifestyle really. This resulted in further reflection and I came to the realisation that the world is a big place and as a nation, we are very educated and privileged. Definitely appreciate my PIP more!
What are your future volunteering plans?
No particular plans for I spent all of my money and favours on funding this trip (I am only 19 so income is low) so thinking about any other trips would be needless emotional abuse for both myself and my bank account balance. However, I would love to do something in South America or China in the future.

"I had the opportunity to help fellow D/deaf people"
Tom Gerrard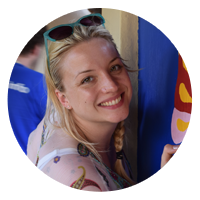 "The best thing I've done in years"
Blanche Coy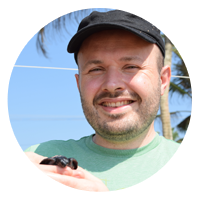 "Valuable, memorable, fun, productive, amazing!" 
David Hutchinson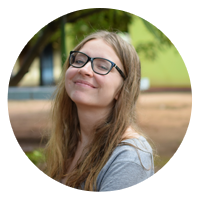 "A specialised organisation that guarantees the right support - all my worries vanished"
Karolina Pakenaite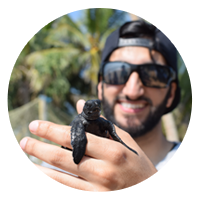 "Working with turtles was the best thing!"
Omar Mahmood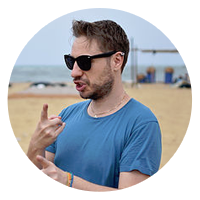 "Enlightening, rewarding, motivating, amazing"
Keegan Hall-Browne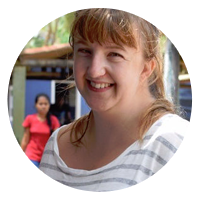 "I grew in confidence and enjoyed helping people"
Jodie Winter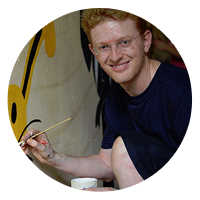 "I really enjoyed designing and painting the wall mural in one of the classrooms. It was a fantastic experience."
Stephan Pretorius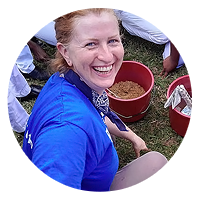 "An enriching and fulfilling experience with an opportunity to embrace Sri Lanka's way of life and culture"
Katherine O'Grady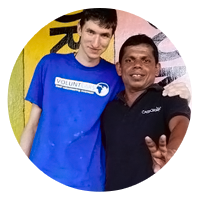 "It's changed my way of thinking and seeing things. Join today because it's brilliant! It's a once in a lifetime opportunity"
Ashley Hill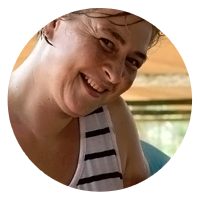 "There was an equal balance of work, group activities and sightseeing"
Clair Murray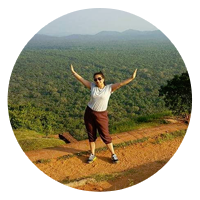 "I knew this was a perfect opportunity"
Saira Shabbir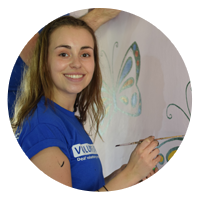 "I made new friends and was able to use my sign language skills"
Stephanie Denison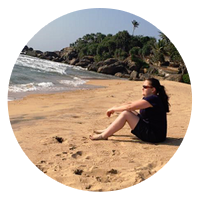 "I can't fault VoluntEars - they run everything smoothly from beginning to end"
Kimberley Bruce