Have you ever taken part in a volunteering experience for members of the D/deaf community?
No, I have not.
Has the trip inspired you to learn sign language in a different culture?
I have always been interested in learning other languages other than my own. But yes, the trip has inspired me; I found it interesting to learn some new sign language.
Was there any particular moment that really stood out to you and made you think about the purpose behind your trip?
I really enjoyed designing and painting the wall mural in one of the classrooms. It was a fantastic experience. I hope it makes the learning environment more exciting for the children in the school.
Have you made any friends for life? If so, who and why?
I enjoyed meeting new people on the trip. We worked hard together and laughed together! Hopefully we will stay in contact in the future.
Was there a specific activity that really pushed your boundaries in terms of skill and confidence?
As mentioned before, I designed a mural for one of the classrooms. I LOVED doing this. I am a trained artist and this really let me develop and expand my skills. I hadn't done such a large piece before. My fellow volunteers and I hand painted this onto the wall. It was hard work but very rewarding and we enjoyed doing it. It has made me confident about doing so again in the future.
Did you feel a sense of community working so closely with other members of the D/deaf community?
Yes, it was nice to work with fellow D/deaf people.
Did you feel you could connect with the D/deaf children in the local school, despite language barriers?
It was difficult sometimes because BSL and Sri Lankan sign language is different. But we tried and they could at least do the two-hand alphabet which helped!
What effect did the trip have on your overall perception on life?
Volunteering made me realize that I am lucky to have all the things I have – iPhone, camera, iPad, lots of comforts and much more! I am very grateful. It was so nice to help the Deaf school so they can have nice things too.
What are your future volunteering plans?
I hope to maybe visit some other countries around the world too and help out some more.

"I had the opportunity to help fellow D/deaf people"
Tom Gerrard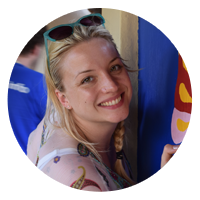 "The best thing I've done in years"
Blanche Coy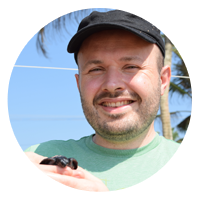 "Valuable, memorable, fun, productive, amazing!" 
David Hutchinson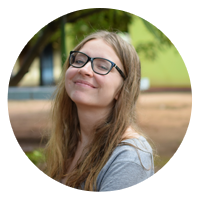 "A specialised organisation that guarantees the right support - all my worries vanished"
Karolina Pakenaite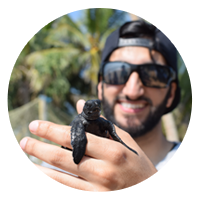 "Working with turtles was the best thing!"
Omar Mahmood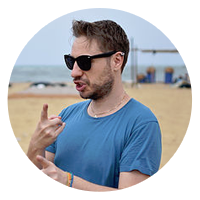 "Enlightening, rewarding, motivating, amazing"
Keegan Hall-Browne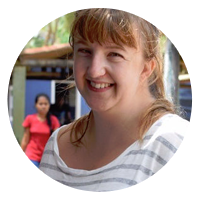 "I grew in confidence and enjoyed helping people"
Jodie Winter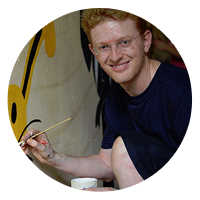 "I really enjoyed designing and painting the wall mural in one of the classrooms. It was a fantastic experience."
Stephan Pretorius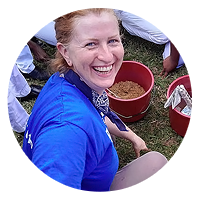 "An enriching and fulfilling experience with an opportunity to embrace Sri Lanka's way of life and culture"
Katherine O'Grady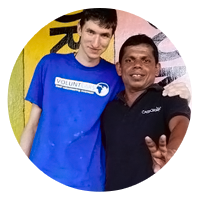 "It's changed my way of thinking and seeing things. Join today because it's brilliant! It's a once in a lifetime opportunity"
Ashley Hill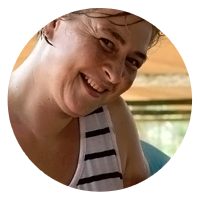 "There was an equal balance of work, group activities and sightseeing"
Clair Murray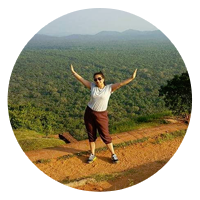 "I knew this was a perfect opportunity"
Saira Shabbir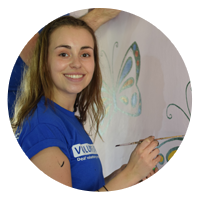 "I made new friends and was able to use my sign language skills"
Stephanie Denison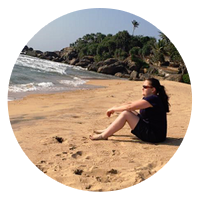 "I can't fault VoluntEars - they run everything smoothly from beginning to end"
Kimberley Bruce