What words would you use to describe your experience in Sri Lanka?
"Exciting, special, thrilling, amazing, overwhelming, emotive, extraordinary, uplifting, nerve wracking, interesting, enlightening, lifetime experience, wonderful, customising, hot, friendly, welcoming."
How do you think you benefitted from the experience?
"I learnt that I can travel overseas on my own (albeit this time I was part of a group). I realised that I could cope with the heat and environment, which I'd been slightly nervous about as the trip date got closer. I did struggle for the first couple of days or so but I think this was mainly due to a lack of sleep. I was quite panicky the first night as I found the heat unbearable but I DID become accustomed to it after a few days, even though I didn't believe that I would. I enjoyed working as a group very much and thought the group worked well together. I used sign language every day which was a big bonus for me. Although I have recently successfully completed my degree at University and I consider myself a confident person, I have struggled with my confidence regarding my signing skills over the past year or two, so using my language skills was enormously beneficial to me. I benefitted from communicating with the deaf members in the group, having to stretch my skills and I hope they gained some benefit from me too.
Working with the turtles was awesome and an experience I will never forget. The deaf students popping by the dining room and stopping for a chat made me realise even more how much I want to work with deaf youngsters. Supporting their communication and encouraging them however I can, aiming to improve their life skills/opportunities/learning/confidence building would be a huge personal and satisfying achievement for me. Visiting the orphanage was an experience I will always remember and it was extremely humbling. Playing games with the deaf children was so much fun and quite wonderful to see how language barriers soon disappeared as they enjoyed playing the games with the volunteers."
What did you learn?
"I learnt that I can communicate with people who don't use my first or second language without too much bother. It was quite refreshing to enjoy the simple life of working, no TV, playing games, chatting and relaxing. Rather a lovely life to live. I also learnt that I'm not too keen on Dahl but I love coconut filled pancakes.
I missed the cooking lesson, however, one of the group shared the ingredients and methods and I've made quite a delicious pineapple curry!"
What did you like about the VoluntEars programme?
"Pretty much all of it! Particularly looking at the dining room after we'd completed the work, playing games with the deaf children, the turtle sanctuary and elephant sanctuary visits. I also enjoyed the trip to Barefoot [a big local shop] where we were able to relax, shop and have some cake and coffee together. That was very nice indeed. I thoroughly enjoyed the trip to the fish market."
What did VoluntEars do well?
"Everything. The house that we dined and socialised at was spot on and became my second home. The trips were superb, even though some of the journeys were long but that can't be helped and I would happily travel the journeys again. VoluntEars were very well organised with regard to the work, with all the tools to hand but even if they weren't, they miraculously appeared before long. Sorting out medical attention swiftly when necessary. Meeting us at the airport and delivering us back again was perfectly done and took away any worries I may have had about transfers. Thank you for that."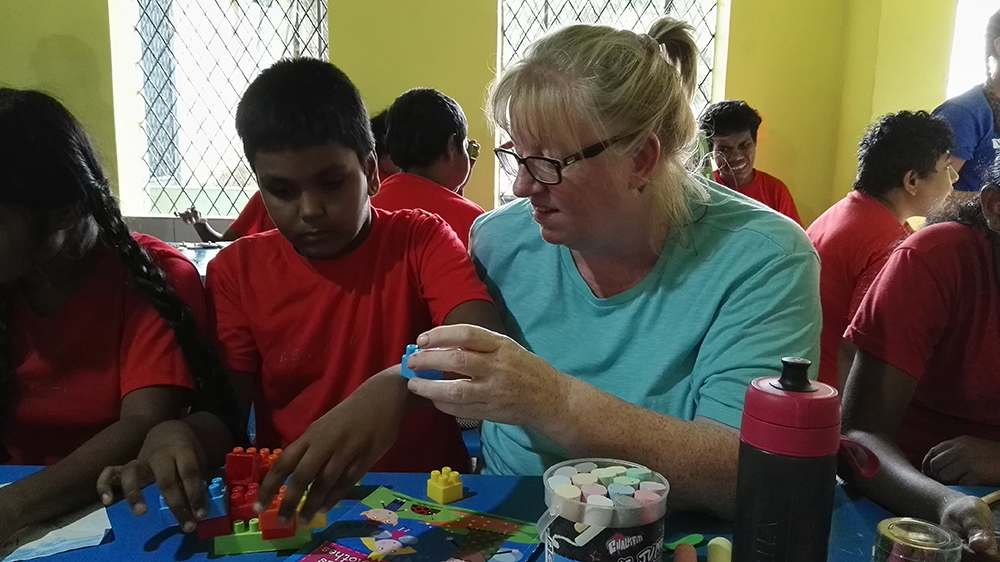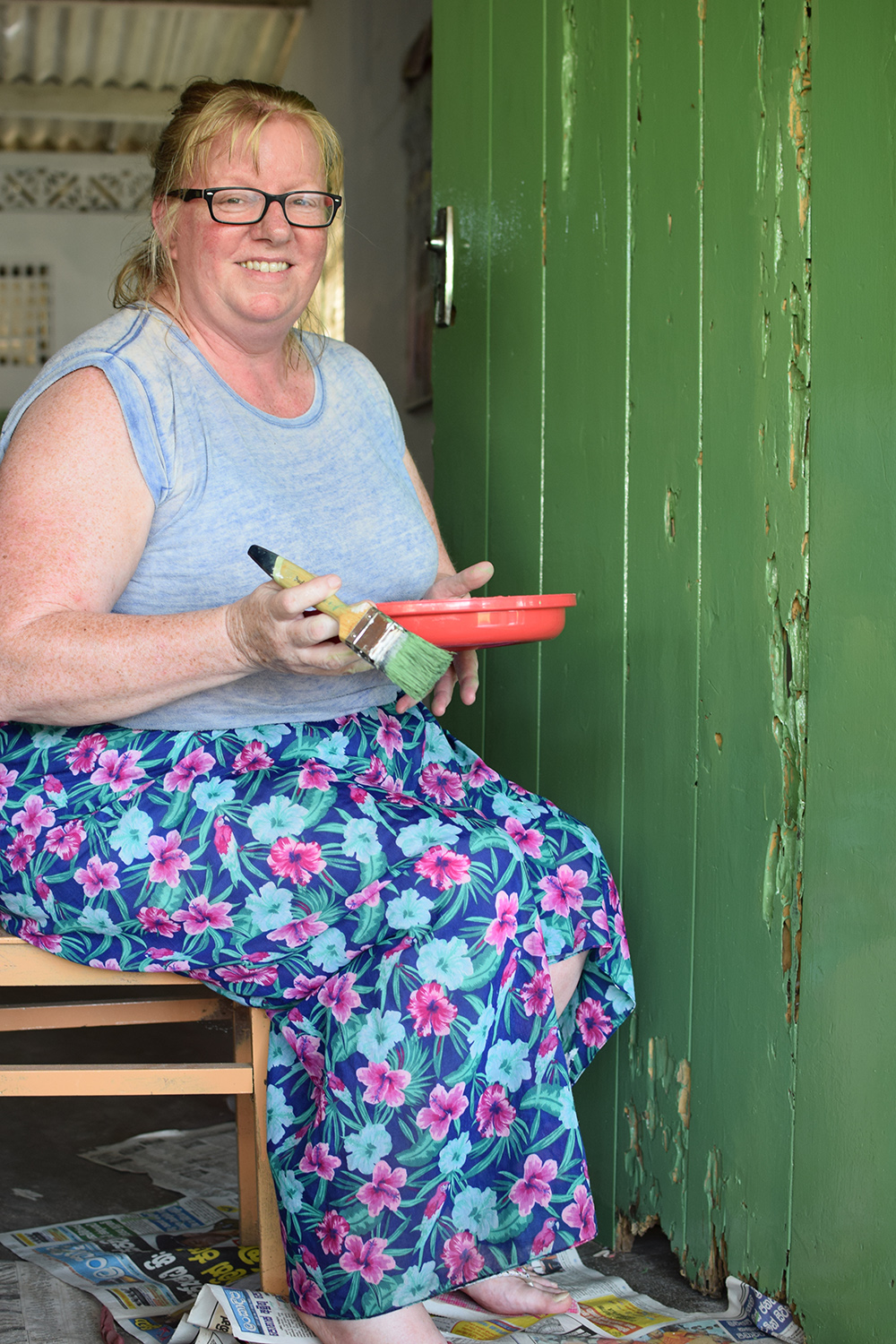 "I had the opportunity to help fellow D/deaf people"
Tom Gerrard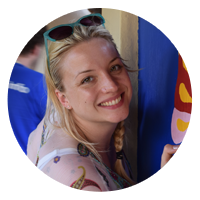 "The best thing I've done in years"
Blanche Coy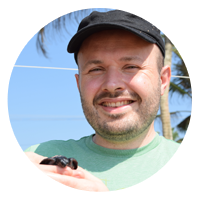 "Valuable, memorable, fun, productive, amazing!" 
David Hutchinson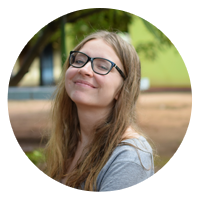 "A specialised organisation that guarantees the right support - all my worries vanished"
Karolina Pakenaite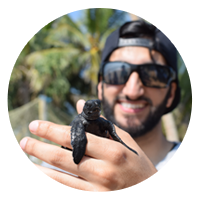 "Working with turtles was the best thing!"
Omar Mahmood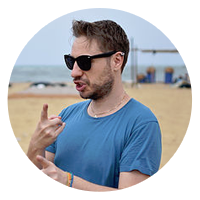 "Enlightening, rewarding, motivating, amazing"
Keegan Hall-Browne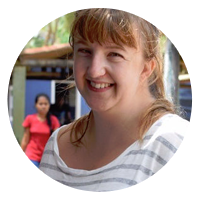 "I grew in confidence and enjoyed helping people"
Jodie Winter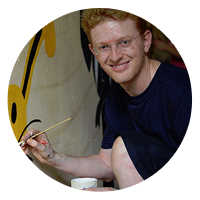 "I really enjoyed designing and painting the wall mural in one of the classrooms. It was a fantastic experience."
Stephan Pretorius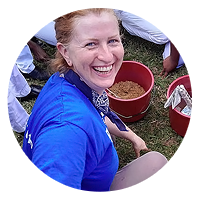 "An enriching and fulfilling experience with an opportunity to embrace Sri Lanka's way of life and culture"
Katherine O'Grady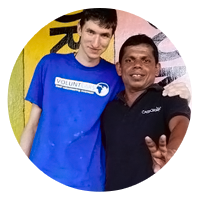 "It's changed my way of thinking and seeing things. Join today because it's brilliant! It's a once in a lifetime opportunity"
Ashley Hill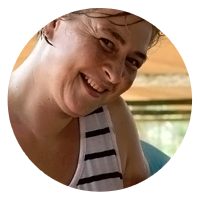 "There was an equal balance of work, group activities and sightseeing"
Clair Murray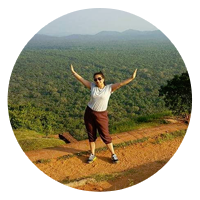 "I knew this was a perfect opportunity"
Saira Shabbir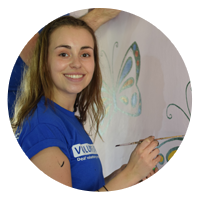 "I made new friends and was able to use my sign language skills"
Stephanie Denison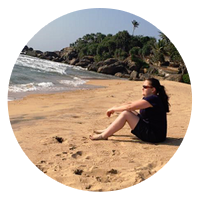 "I can't fault VoluntEars - they run everything smoothly from beginning to end"
Kimberley Bruce