Have you ever taken part in a volunteering experience for members of the D/deaf community?
I have never worked for members of the D/deaf community nor have I ever volunteered overseas. I always wanted to travel and work abroad, but felt nervous because I've never done anything like this before. Once I heard about VoluntEars, I knew this was a perfect opportunity to take. A specialised organisation that guarantees to provide the right support, all my worries vanished. It is quite rare for me to come across such an opportunity – volunteering overseas with the D/deaf community for the D/deaf community, I knew that I could not afford to miss out!
Has the trip inspired you to learn sign language in a different culture?
Yes, definitely! Being hard of hearing, growing up in a hearing family and going to hearing schools, I never had a chance to learn how to sign. There were times where sign language was the only way to communicate with volunteers or local students because the interpreter wasn't nearby at that time. It pushed me to learn BSL and some Sri Lankan signs. Once I knew the alphabet and few basic signs, I was surprised how easy it was to pick it up! I fell in love with sign language, because it is such a beautiful and artistic way to interact with others! No matter where in the world, it seems that there is a very close connection between the D/deaf communities. I am inspired to take sign language classes, become part of the D/deaf community and help in any way I can.
Was there any particular moment that really stood out to you and made you think about the purpose behind your trip?
I was surprised how local people were very nice and friendly, it almost felt like I was at home! I saw some beautiful art work done by local students on the first day and they were very helpful and hardworking when helping us with renovation work. I was able to see the potential in them. This is one of the reasons why I am inspired to learn sign language. Everyone deserves an opportunity. Providing support that D/deaf community needs, I know everyone can be very successful in the future if they have the dedication. Doing a renovation project on one of the poorest schools in the country, it felt very satisfying to be part of this project.
Have you made any friends for life? If so, who and why?
I cannot put it in words how grateful I am to meet these amazing people. Everyone was very inspiring, received great support and made some sweet and funny memories that I will cherish for a very long time. Some of the members have helped me overcome my fears that it became a life changing experience. It was very hard for me to leave Sri Lanka, knowing that all of us are going back to school, university or job, separating on our own directions. I made some really close connections that I got invited to visit their country! I can't wait to meet these volunteers again or share another adventure again! It was also lovely to get to know Richard Clowes [VoluntEars Director & trip leader]. I was inspired by his career journey that it changed my future career perspective. I never felt like I was working for him but rather working With him as a friend. A great person with good listening ear. He made our trip a remarkable experience!
Was there a specific activity that really pushed your boundaries in terms of skill and confidence?
I would say that learning a Sign language is the main thing that has really pushed my boundaries in terms of skill and confidence. It taught me how to think out of the box and strengthened my creative skills when not knowing how to sign a particular word. Once I knew the few basics, I felt so much more confident in myself when interacting with others. Other skills that I developed throughout the trip was team working, time management and adaptability. All are very useful that I now have more examples to talk about during interviews or online job application forms for graduate scheme.
Did you feel a sense of community working so closely with other members of the D/deaf community?
Being a shy person, I don't usually like working in a team, but never felt so much enjoyment when working with the members of VoluntEars! I received so much support from them. It was very reassuring to reconnect with the D/deaf community. It's been more than three weeks since I left Sri Lanka and there hasn't been a day without reflecting from the memories that I made with these members of the group.
Did you feel you could connect with the D/deaf children in the local school, despite language barriers?
If it didn't stop me from connecting to the D/deaf volunteers, then it certainly hasn't stopped me from connecting to the D/deaf children in the local school! They learnt some BSL in advance and knew English words very well!
What effect did the trip have on your overall perception on life?
I realised that this trip was not about escaping away from life, but for life not to escape from me. Reconnecting spiritually and becoming wiser, I became so much more appreciative of what I have so far. I realised that there's so much I can give back. There is no greater feeling of satisfaction when giving a little more than you take.
What are your future volunteering plans?
In the future, I plan to do many more meaningful work to the community in need. I plan to take BSL Level 1 exam so that I could bring a greater contribution when I join VoluntEars again! I would love to have a year in industry and gain an experience in marketing and more technical side of work for a charity. In 2017, I will join a marathon in Istanbul, crossing from Asia to Europe and raise funding for the 'Hope for Children' charity. Just participating in anything that would help me achieve my potential career goal.
I wouldn't have this appetite for my future if it wasn't for VoluntEars! The adventure has only just began!
Find out more about our Sri Lanka trips.

"I had the opportunity to help fellow D/deaf people"
Tom Gerrard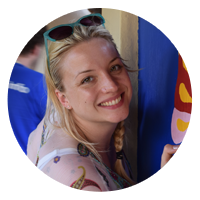 "The best thing I've done in years"
Blanche Coy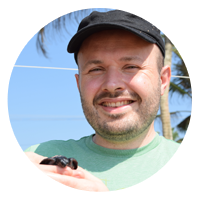 "Valuable, memorable, fun, productive, amazing!" 
David Hutchinson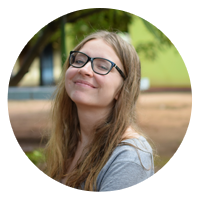 "A specialised organisation that guarantees the right support - all my worries vanished"
Karolina Pakenaite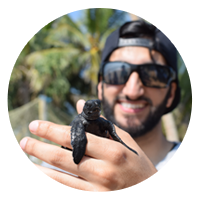 "Working with turtles was the best thing!"
Omar Mahmood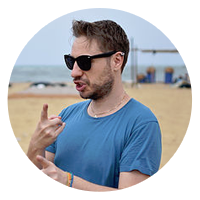 "Enlightening, rewarding, motivating, amazing"
Keegan Hall-Browne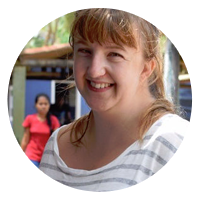 "I grew in confidence and enjoyed helping people"
Jodie Winter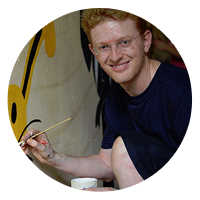 "I really enjoyed designing and painting the wall mural in one of the classrooms. It was a fantastic experience."
Stephan Pretorius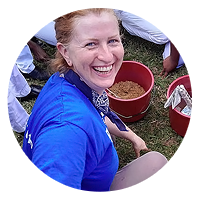 "An enriching and fulfilling experience with an opportunity to embrace Sri Lanka's way of life and culture"
Katherine O'Grady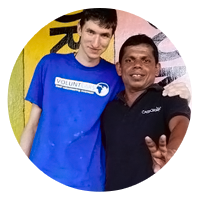 "It's changed my way of thinking and seeing things. Join today because it's brilliant! It's a once in a lifetime opportunity"
Ashley Hill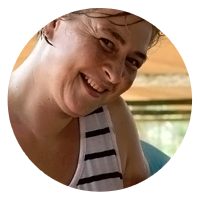 "There was an equal balance of work, group activities and sightseeing"
Clair Murray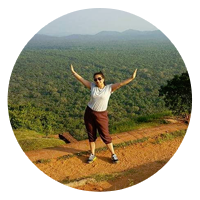 "I knew this was a perfect opportunity"
Saira Shabbir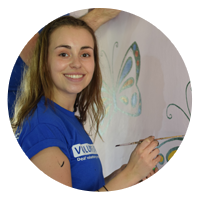 "I made new friends and was able to use my sign language skills"
Stephanie Denison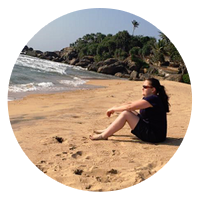 "I can't fault VoluntEars - they run everything smoothly from beginning to end"
Kimberley Bruce